The Perfect Roadtrip DJ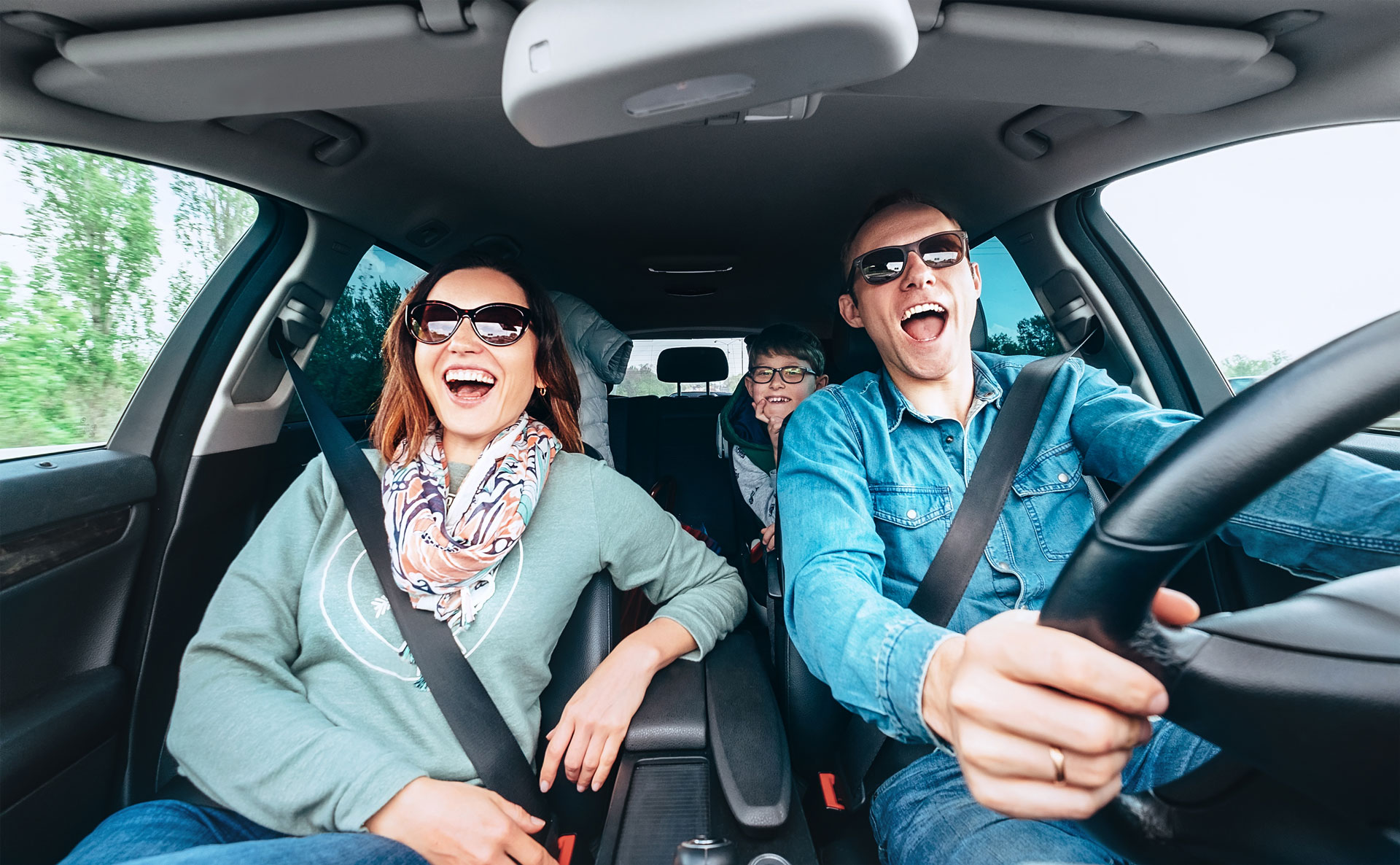 A great DJ is the soul of a nightclub, reading the crowd's pulse and spinning up the right tracks to get people movin' and groovin'.
Ever wish cars could do that – read the likes and dislikes of everyone in the car and play the exact music that everyone's in the mood to hear?
According to Ford research, the car is the place where the largest percentage of people listens to music – including roughly seven out of 10 people between the ages of 13 and 24, and nearly 8 out of 10 drivers over the age of 45. What's more, nearly half of surveyed participants indicate that they would pay more money for higher-quality audio. Given that a new generation of drivers has grown up in an era of on-demand music streaming, an in-car DJ could help digital natives feel connected to their cars and better enjoy the driving experience.
It's not mind reading – Nissan is actually working on that – but the ability to cue up music that all of the car occupants can agree on. Sound intriguing? Here's what we've been looking into.
First, we identify who's in the car via brought-in devices and our Driver Monitoring System. This includes basic information like age and gender, and even emotional state. Then, we correlate this data with information that the car determines about each person's music tastes, such as:
Frequency of songs appearing in playlists
Metadata of songs that have been played
Audio streaming sources and subscription channels (Spotify, Pandora, Apple Music, etc)
Songs that are skipped within the first few seconds or played all the way through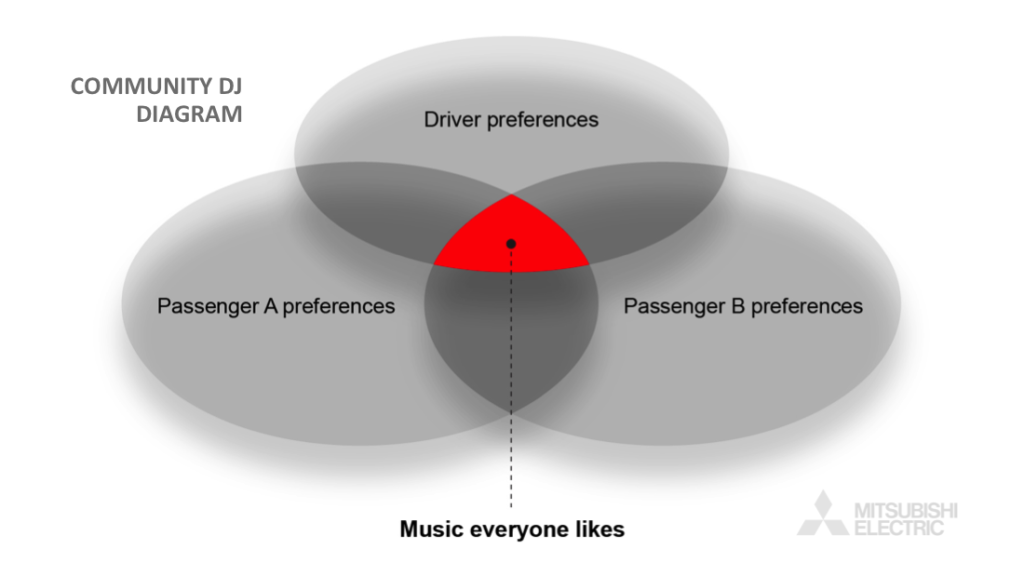 With this information, we can train a recommender system with genres, artists, music sources, and preferences for novelty versus consistency. Ultimately, we build a Venn diagram of musical interests for everyone in the car, and play songs from the intersection that we predict all passengers can enjoy.
How might this work? Let's say I love country music and my friend loves classic rock. Our Roadtrip DJ could create a playlist heavy on Neil Young, the Eagles, Shania Twain, the Band, and CCR. Too easy? How about a son who loves heavy metal and a dad who loves classical music – our Roadtrip DJ could play Yngwie Malmsteen with the Japanese Philharmonic Orchestra, Metallica's S&M, or Rammstein's XXI Klavier.
We've also been thinking about how to make the solo driving experience more enjoyable through music as well. Much like the above scenario, we can acquire contextual information about the driver and the drive, such as:
Trip departure points and destinations
The driving situation – in high traffic, on a long drive or an empty road late at night
The driver's emotional state
Special dates – holidays, birthdays, celebrations, vacations, anniversaries
Busy times – when there are lots of calendar meetings or incoming calls
Synthesizing all of this information, we can play music that's highly personalized for different needs, like a relaxing selection before a big meeting, an energized playlist for a long drive, or a fun mix before a party.
What kind of DJ would we imagine for our autonomous future? We've got some great ideas for that too – but you'll have to wait for my next blog for the big reveal.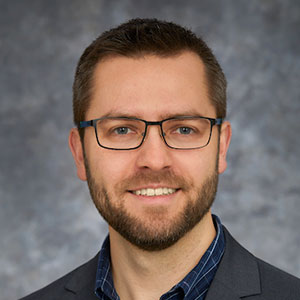 Jacek Spiewla
Sr Manager, User Experience
Jacek holds a Master's in Human-Computer Interaction from the University of Michigan, and has a deep background in speech/audio processing technology, as well as voice user interface design. He is responsible for strategic planning activities and coordinating UX projects.