Electrification & EV
Electrification & EV
Leading the charge toward eco-conscious mobility
Electric is in our name, and it's been in our blood for over 100 years. Leading automakers know that when they need to create high-performance electric vehicles to inspire their customers, add hybrid capabilities to existing cars, or reach the horizon of what's possible with electrification technology, they turn to Mitsubishi Electric.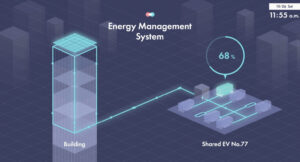 EVs are not the dominant transportation technology right now, but the compelling advantages they offer in sustainable transportation technology and tech-driven conveniences are rapidly propelling electric cars to the forefront. Mitsubishi Electric is pursuing research projects in a wide range of related disciplines, like ultra-fast charging systems, wireless charging pads, and car-to-grid power storage management. It's not just the car and its infrastructure but our entire community – as vehicles become electric and silent, we are working to address new safety concerns for pedestrians and bicycles.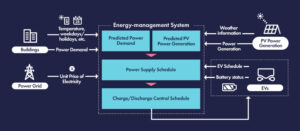 Let our advanced R&D team help you realize your electrified vision by partnering with Mitsubishi Electric to help develop your next breakthrough innovation that will put your vehicles in the headlines.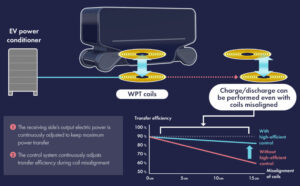 Electrifying your fleet isn't just about cool ideas, it's also about solid engineering. Maybe it means incorporating super-efficient brushless motors and intelligent battery management systems or converting your vehicle to a fully drive-by-wire system. Perhaps your cars need across-the-board engineering discipline to build better heat sinks, reduce electrical conversion losses, or cut component weights.

We've been providing OEMs and tier ones with this electrical engineering excellence for decades. To date, Daimler relies on us to supply their first-in-class beltless starter-generator for maximum fuel efficiency. Many other OEMs use us to supply EV charger systems, provide best-in-class inverters, or help design entire electrical architectures from the ground up – and we're happy to do the same for you.