Harmonizing the Home and the Hatchback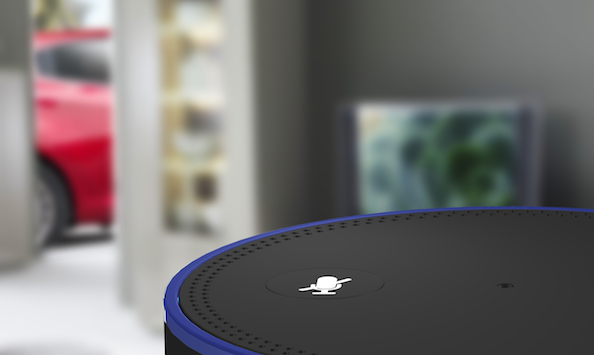 The smart home market is growing almost as rapidly as the connected car market but so far the two have yet to fully converge and what their consolidated future will look like is still up for grabs. When most people envision the connection between car and home, they often think of integrated media, navigation, or energy management. We at Mitsubishi Electric think of much more. In fact, we see cars working in harmony with smart homes in a way that offers exciting new conveniences and cost savings in a seamless and intuitive manner.
Predictive integration
It's easy enough to imagine a driver manually using a vehicle interface to turn up their home's heating on the way home from work. Or using a smart home assistant to check on the car's charge status or fuel level. But imagine the benefits that could result from the car and home working together on their occupants' behalf without continuous human intervention, using a blend of home-to-car connectivity and predictive HMI technology.
For example, the car could automatically notify the home at the end of the work day as it gets progressively closer so that the home could bring its temperature up or down according to owner preferences and time of year. Once the car signals to the home that it's pulling into the driveway, the home could turn on the lights for a welcoming arrival. Conversely, as the last occupant leaves for the day, the car could alert the home that everyone was gone, asking it to adjust the temperature, turn off the lights, lock the door, and arm the security system.
Voice-activated integration
Digital assistants with conversational speech interfaces can provide another key technology to bridge the car and home. Market researcher Ovum forecasts the digital-assistant market will grow from 3.6 billion in 2016 to 7.5 billion by 2021. This means there will be almost as many digital assistants in 2021 as there are humans on the planet today, creating a tremendous opportunity for the automotive industry.
Virtual assistants like Amazon Alexa, Apple Siri, or Microsoft Cortana could provide a sense of delight that keeps car ownership sexy. Imagine your customer's surprise the very first time their assistant asks, "I see you have an appointment across town in an hour; would you like me to warm up the car?"
New mobility integration
Home-to-car integration may be just as useful in new mobility scenarios; add in digital assistants and you'll have some killer applications. For example, vehicle owners in car sharing pools could use a virtual assistant to find out what's happening with their car – where it is, who's driving it, who's in the passenger seat, and how fast it's going. And, if they need to take their car back for the day, they could find out when it's expected to complete its current trip and arrive home.
Mitsubishi Electric has one of the best-integrated infotainment offerings, FLEXConnect.AI, which makes it perfectly positioned for developing car-to-home and home-to-car use cases. We're also experts at virtual assistant integration. We'll be showing some innovative ways to take advantage of both trends in our CES 2018 demo car. Visit our CES web page for more information and then make an appointment to see us next week in Vegas.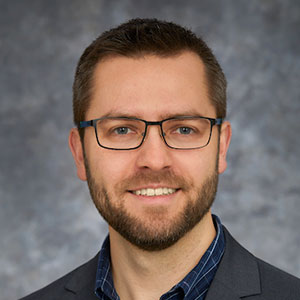 Jacek Spiewla
Sr Manager, User Experience
Jacek holds a Master's in Human-Computer Interaction from the University of Michigan, and has a deep background in speech/audio processing technology, as well as voice user interface design. He is responsible for strategic planning activities and coordinating UX projects.