CES 2018 – Day One Highlights: Industry Synergy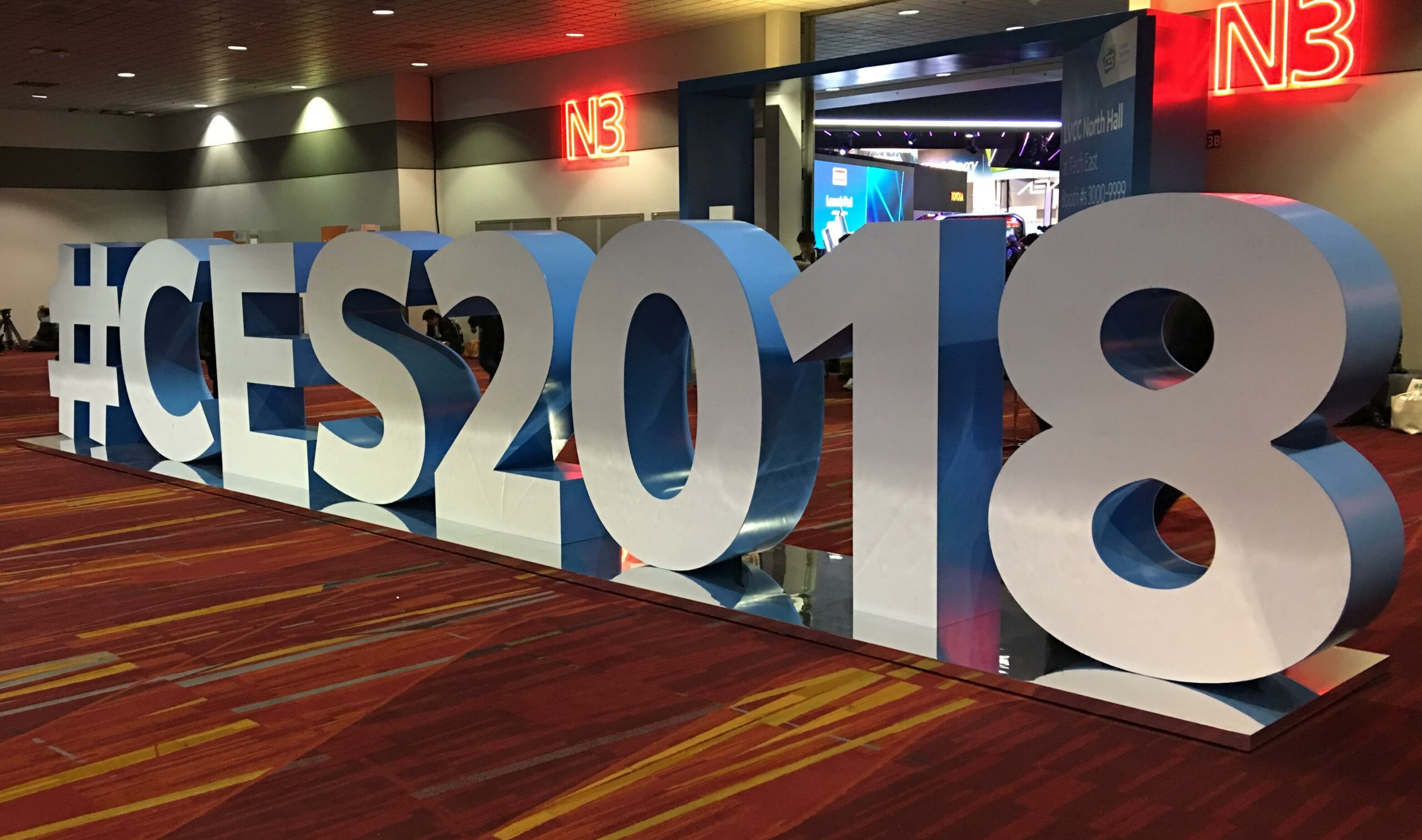 We spent most of our time in the North Hall on day one where the majority of automotive tech is focused – sandwiched in-between other meetings, of course. What did we see?
As expected, AI and autonomous were focal points for many. Toyota showed their "beloved intelligence" concept car – a vehicle that learns what its owner wants and tries to deliver more of the same, much like a favorite pooch. Kia also had something similar in their Niro EV– watching drivers' faces to predict their music and playlists. Both of these concepts are things we've discussed as predictive HMIs (and of which we're demoing our own flavor). Something we hadn't seen before: Nissan and their "mind reading" technology. Like a Muse headband but for the car; the idea is to make the car a partner in the driving activity rather than a replacement by predicting early on what drivers might do and helping the car take action or warn of trouble situations. Definitely intriguing use of wearable technology but it'll be interesting to see if this has any legs when it comes to consumer usability.
EV continues to gain traction; every automaker we saw had more EV models in the pipeline – Kia announced 16 new EV models by 2025 – and some like Hyundai are even looking at hydrogen fuel cells as an alternative option. Chargepoint had a great booth showcasing their latest charging and power stations. And taking the place of last year's buzz around Faraday Future was the buzz over Byton, another Chinese-funded, cleanly designed and incredibly sexy EV vehicle. It's the next competitor in a long line (like the Karma, NextEV, Lucid, etc) that is attempting to unseat Tesla. Will they be successful? Check back next year to see.
Notable too was the surge of 5G related technology and announcements –Qualcomm, Badiu, Verizon, and Nokia are all throwing in their hats. Think fully mobile network with WiFi data speeds and you'll sense the excitement. Qualcomm also discussed C-V2X, or cellular V2X – using car-to-car LTE for fast and low-latency in a way that could finally make V2X a reasonable proposition. We'll have to wait for the network operators to make it ubiquitous before the automakers jump on board but they've already started dipping in their toes … it won't be long.
Finally, we saw automakers stretching their market muscle into non-automotive applications of their technology like Hyundai with their hydrogen powered home or Toyota with their personal mobility "scooter". We'll expect to be seeing a lot more of this trend as soon as we get the chance to cover more of the floor! Stay tuned.