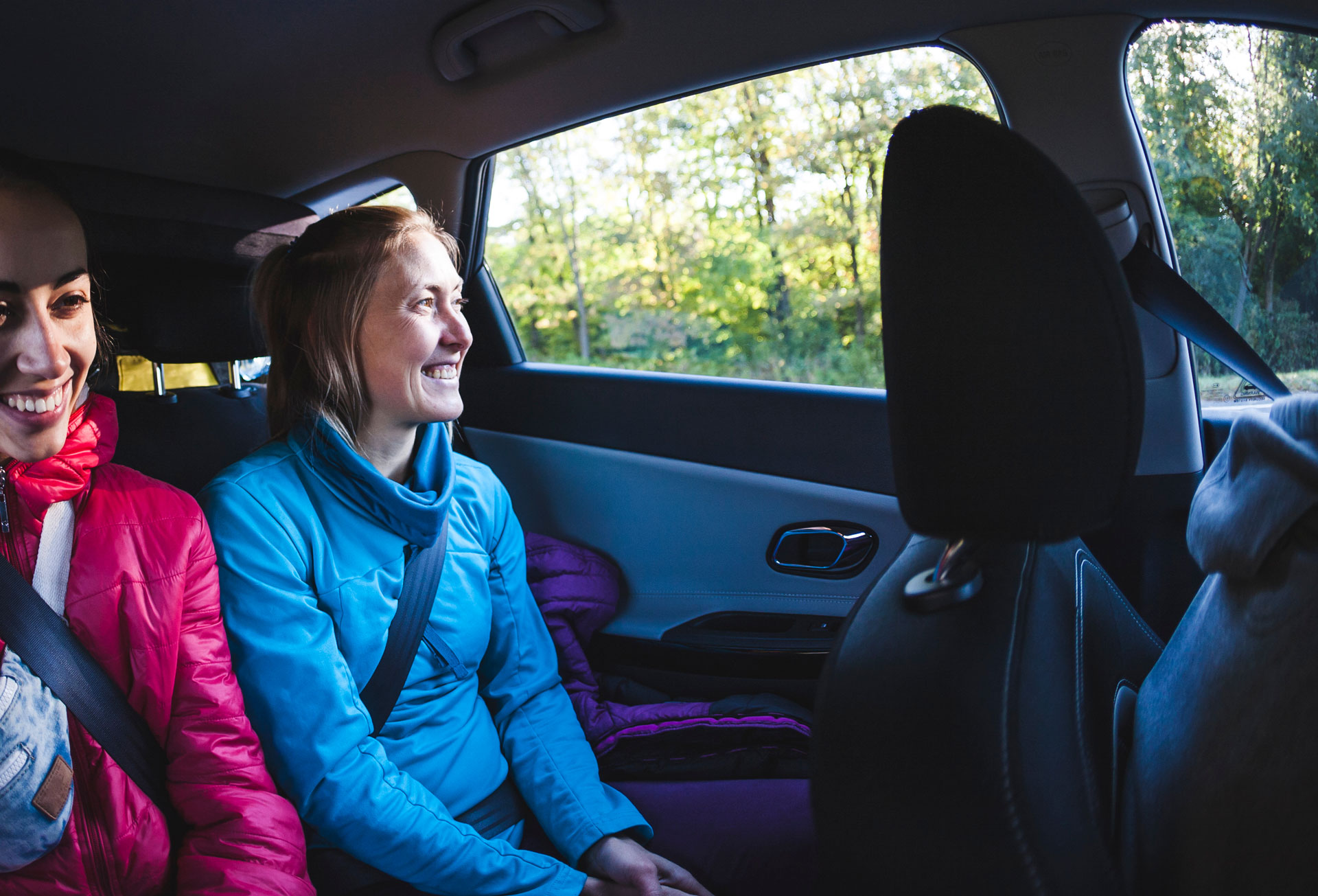 The Social Experience of New Mobility
With ridesharing becoming ubiquitous and self-driving technology on the horizon, how do these modes of transportation impact our social interaction while traveling? Will we use them as an opportunity to socially disconnect? Or will we use this newfound time to engage with people in innovative ways and spark new connections? The Mitsubishi Electric UX team looked into the social experience of transportation to get a grasp of how technology can be a tool to forge connections instead of promoting further isolation.
Our team designed and conducted a transportation usage survey of the general population focused on transportation modality usage, habits, and perspectives. We examined different transportation modes such as standard ownership, ridesharing, and public transportation. We looked at why some people prefer interaction with others (and under which circumstances) and why some don't. We also identified different engagement styles and developed ride-sharing activity profiles.
The results confirmed our suspicion: a well-designed in-vehicle User Experience, supported by thoughtful and meaningful implementation of advanced technologies, is key to promoting social interactions during ridesharing.
From these and other study observations, we derived a series of recommendations that we're using to guide our work on the future of mobility.
Key Ways to Promote Social Interaction in Rideshare Contexts
In-vehicle technology and its UX can be a huge component to promoting social interaction during transit
When thinking about or re-thinking the ridesharing UX, look through the lens of public transportation for clues on social behavior
Interaction during transit should not be an obligation or an expectation, rather an option.
More ride sharing means more contact with strangers – whether in the vehicle or waiting for a pickup
It's important to let people cultivate untethered, unplugged, unbothered alone time during transit
Facilitate social interactions for people who want it
This research was presented at TU Automotive 2019 on May 10th, 2019 in Novi, Michigan. If you'd like to learn more about our research into social interaction in mobility, please contact us using the form below.
See all Case Studies