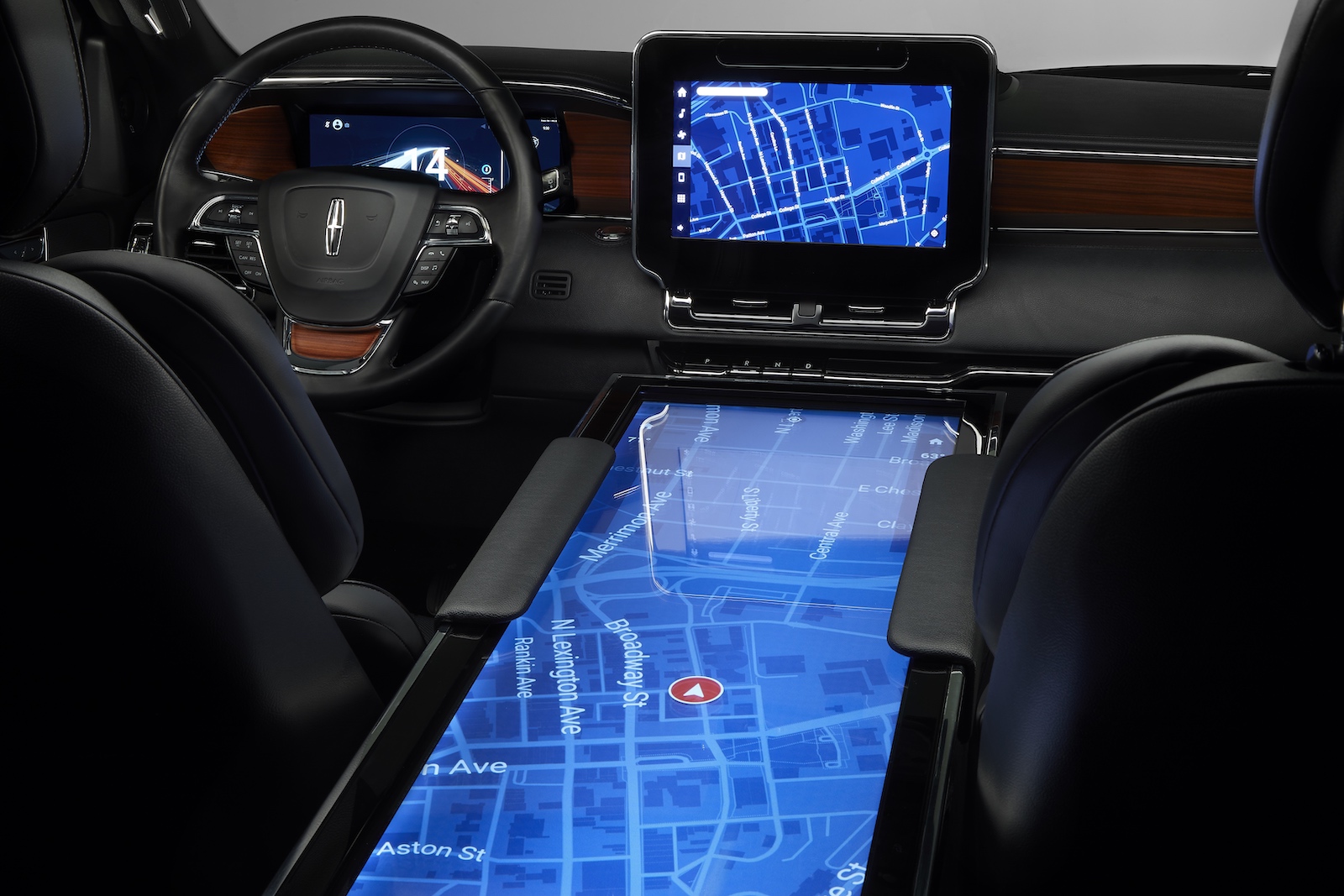 The Car as the Ultimate Connector
What happens when you rethink the idea of connection? Instead of the standard notion of a "connected car" (an Internet-enabled car), we're exploring the car as a connector of technologies, cars, and people with our FlexConnect.NEXT concept car unveiled at the 2019 Consumer Electronics Show.
FlexConnect.NEXT reimagines the vehicle interior for the future of autonomous travel. Whether people are travelling alone or in groups, they can all benefit from features that enable incredible, social experiences:
Collaborative Touchscreen: A massive touchable surface seamlessly connects front and rear-seat passengers to a myriad of infotainment features as well as to each other
C-V2X Social Network: Connect the driver to those in surrounding cars, creating an ad hoc social network that staves off boredom and loneliness on long drives
Customizable Text-to-Speech Voices: Create an emotional connection between car and driver by giving the car the voice of friends or loved ones
Driver Monitoring: Allows the car to identify the driver and gauge his or her attentiveness to the road.
Multi-Virtual Assistant: Intelligent app to leverage the strengths of multiple virtual assistants
Chamberlain MyQ® Auto: Enabling seamless garage door and home IoT control through the connected vehicle.
This is the connected car, powered by the FlexConnect.AI infotainment platform.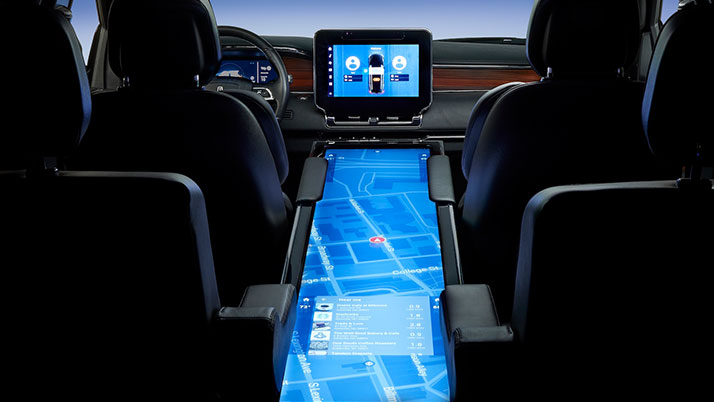 Collaborative Touchscreen
A front-to-back multi-touch display with Android OS is perfect for collaborative navigation, food ordering, music DJing, and entertainment. Co-passenger use includes games to entertain the kids. All-occupant play makes preparation for a Level 5 autonomous system fun.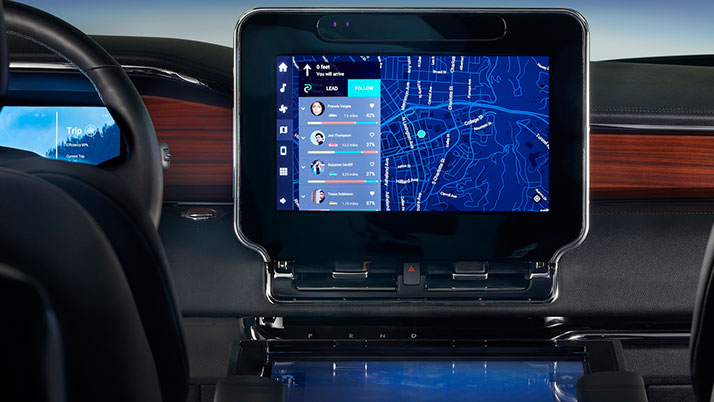 C-V2X Social Network
Imagine a drive where people can connect with others of like interests, listen to other's playlists, DJ their own music, or follow the detour navigation of the locals. By connecting cars and the occupants within them, people can find new friends or catch up with old ones.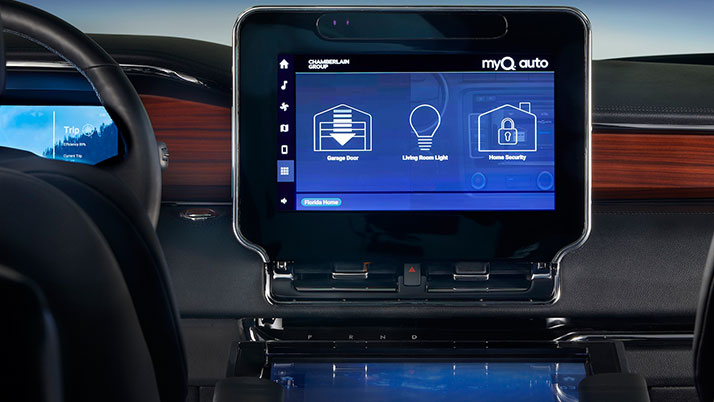 Smart Home Connectivity
In an increasingly popular trend, smart homes and connected cars are coming together, promising new everyday conveniences and new lifestyle benefits. Our partnerships with companies like Chamberlain enable a plethora of smart home connectivity features.
FlexConnect.NEXT Gallery
MyQ® is a registered trademark of the Chamberlain Group.
See all Case Studies