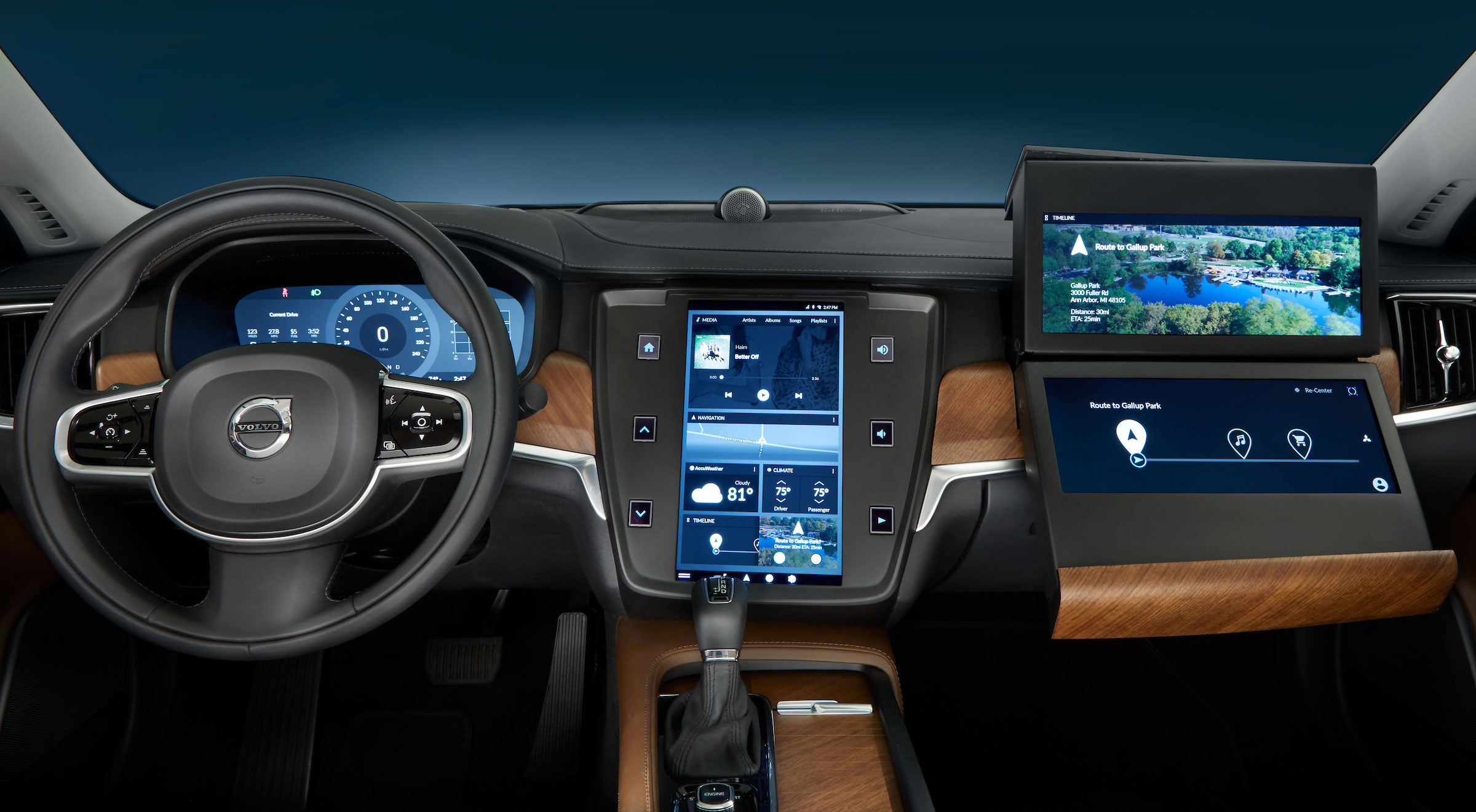 Personalization, Prediction, and Payment
OEMs want their cars to be more than just a ferry for their customers and the Advanced Mobility team wanted to show them a number of ways to transform the car from a commoditized transportation utility to the ultimate personalized appliance. It all started with our CES 2018 demo where we opened visitors' eyes to the car becoming a new-mobility enabled lifestyle accessory.
FlexConnect.AI brings a premium user experience to the car by combining awe-inspiring intelligence with personalized features. Designed to be easily implemented, the car features a carefully considered architecture that allows for easy feature expansion while also saving on BOM costs.
The first thing you notice in our FlexConnect.AI concept car is four huge displays – the instrument cluster, large portrait-style head unit, and dual-screen passenger display that tucks away into the glove box – all completely customizable. Innovative personalization features envelop the entire vehicle and let users have it their way:
Personalized prediction: Send out straightforward and precisely timed suggestions about car-related activities like phone calls, routes, music, or upcoming destinations as your car learns your schedule and habits
Configurable hard switches: Recreate the dash with user-configurable buttons that have built-in OLED technology to show exactly what they do
On-the-go payments: Offer pick and pay with en-route ordering using multiple payers and contactless payments
Smart identification: Support wearable technology or smart phones for vehicle access even when key fobs are shared between family members and allow remote lock/unlock, windows up/down, and trunk open/close.
Augmented reality tagging: Create personalized virtual notes over the car – perfect for family sedans or car/ride sharing
If all of that innovation isn't enough, what about a personal parking assistant via our urban drone? Not only can it find a spot for you with its "eye in the sky" view, but it can hover in a spot to hold it until you get there!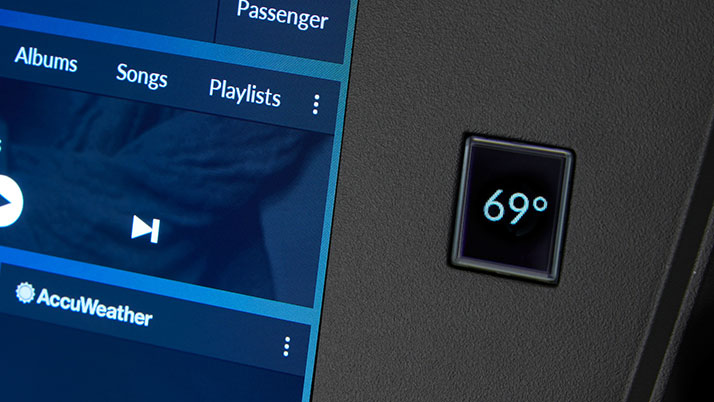 Personalization
Thanks to AI and other smart technologies, our personalization features, like configurable hard switches, let the user completely identify with your brand.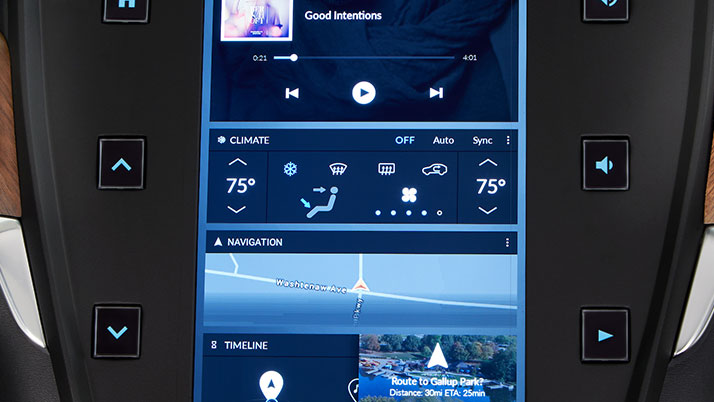 Prediction
By linking into online schedules and learning repeated routes, our car acts as an on-road executive assistant.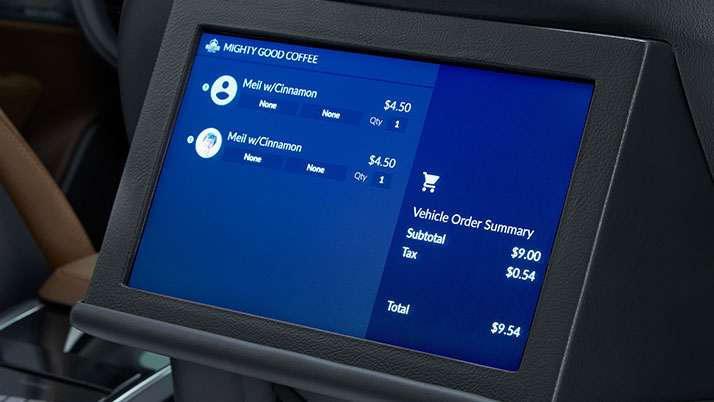 Payment
By combining vehicle connectivity with digital payments, we are shifting in-car payments into high gear.
FlexConnect.AI Gallery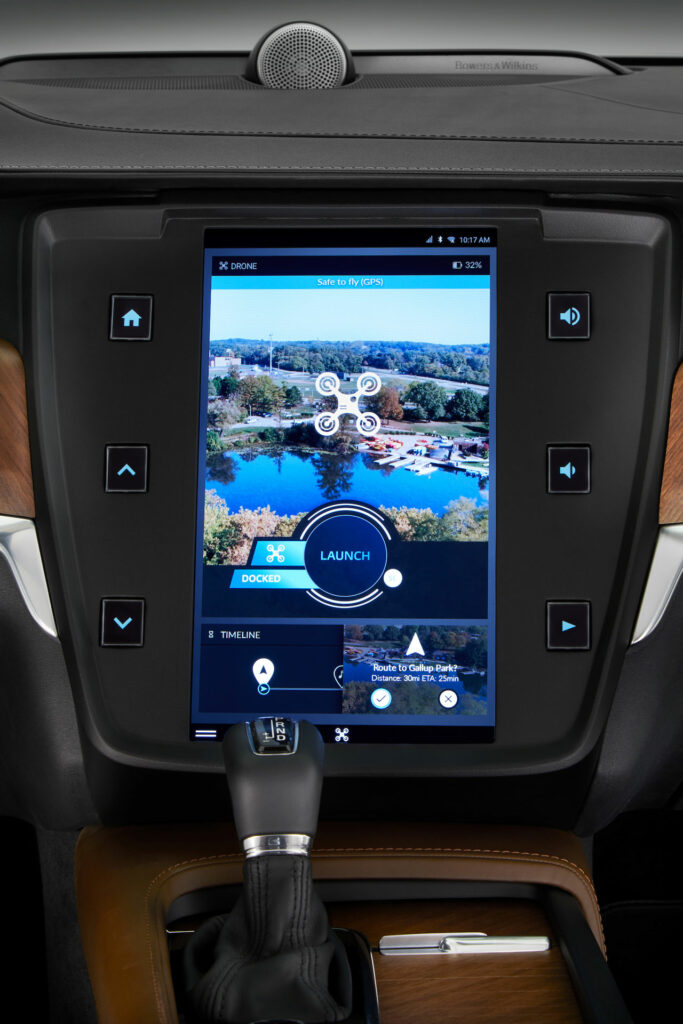 See all Case Studies